Digital vision
We are digitally networked around the clock. Short reading distances, small fonts, and artificial light, however, make high demands on our eyes.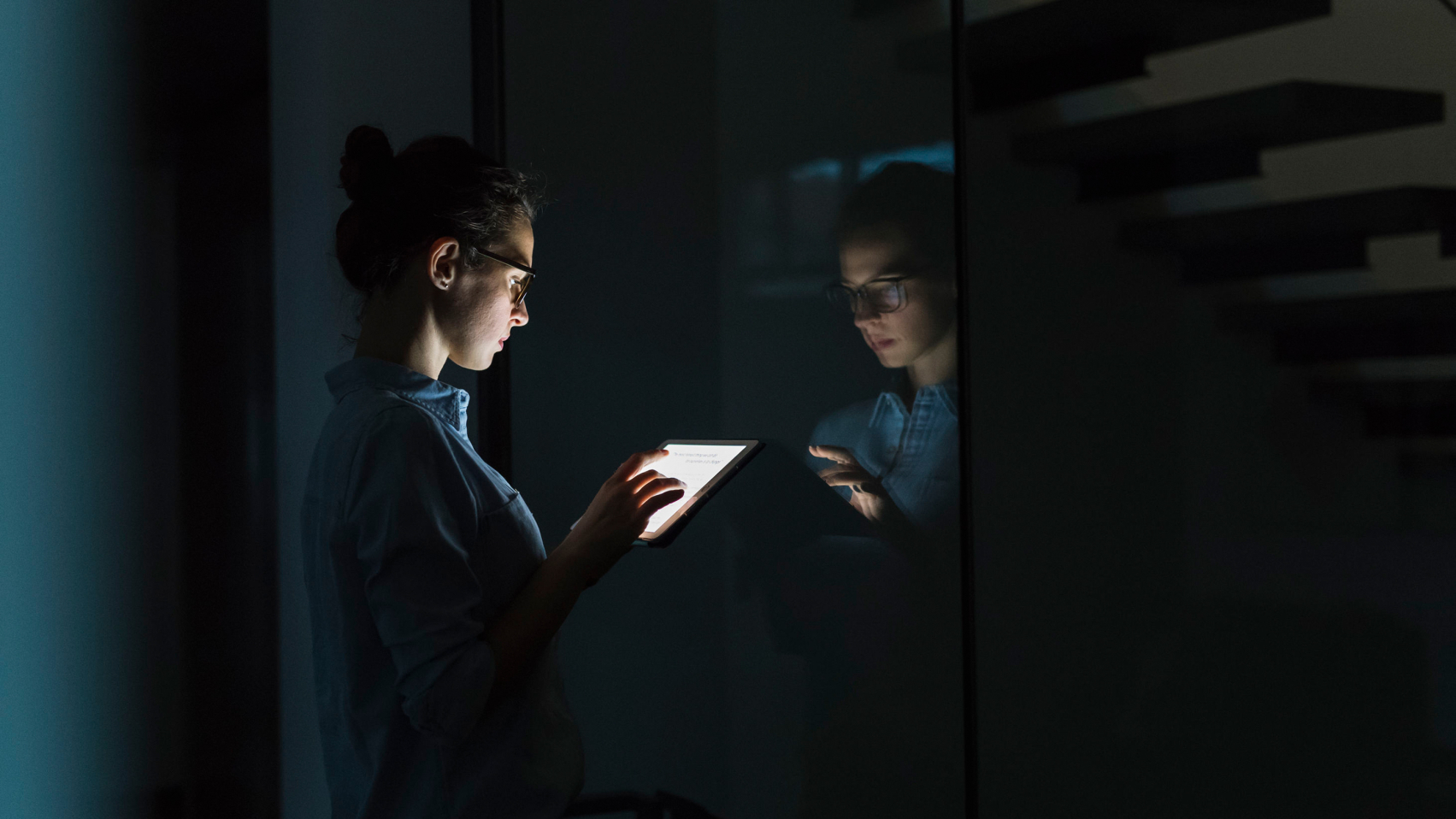 EyeScreen®+ for a better digital experience
EyeScreen®+ glasses are the ideal companion for relieving the strain on our eyes. This modern lens technology with smartphone mode has been optimised for using digital media and is 100% suitable for everyday use.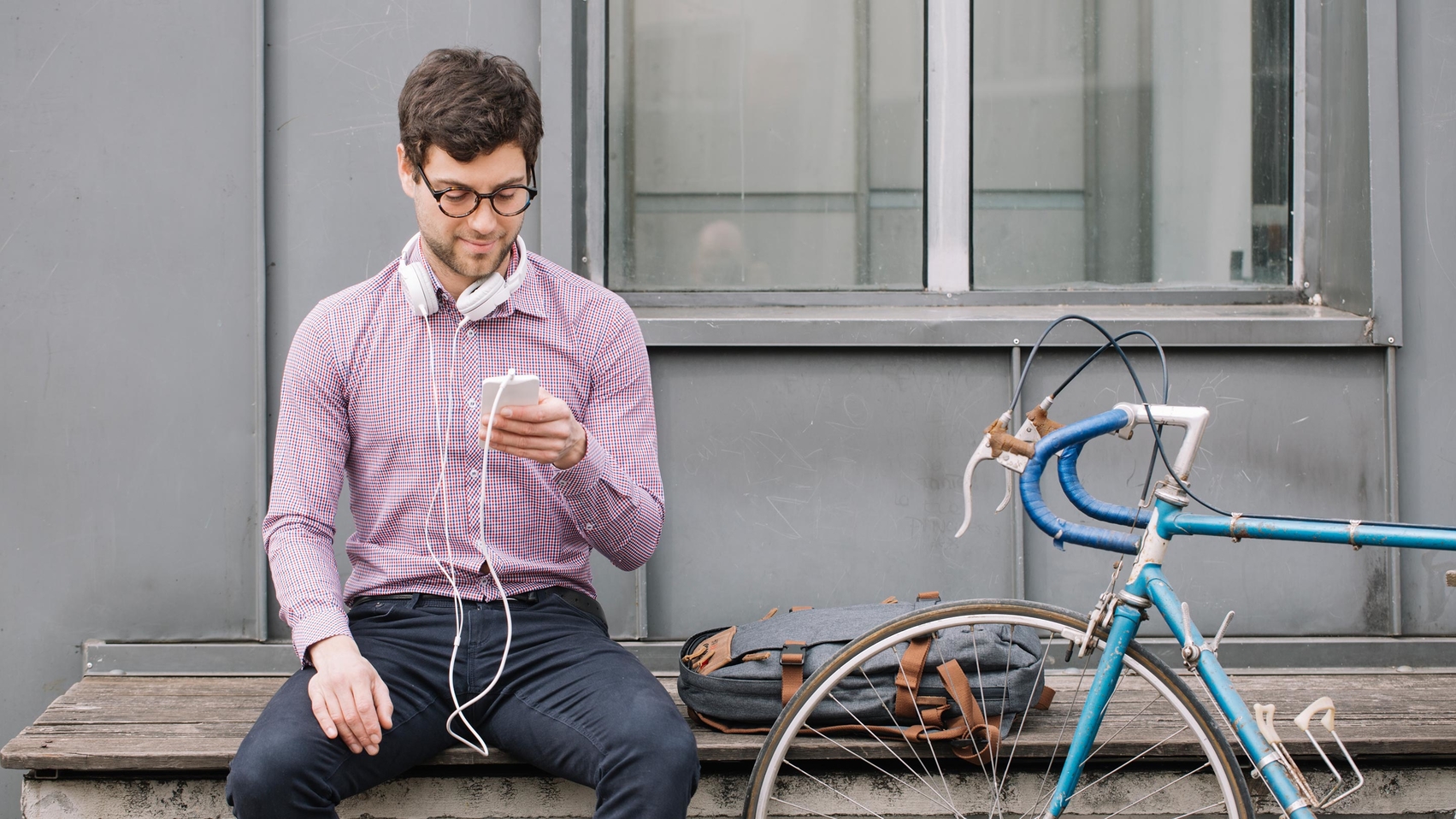 EyeScreen®+ for a better digital experience
24/7 glasses for your everyday life –
online as well as offline

Even the smallest details can be seen easily and sharply thanks to smartphone mode

Enhanced blue-light attenuation for pleasantly natural lighting conditions and extended UV protection UV400

Light-adaptive lenses available with Transitions® Signature® technology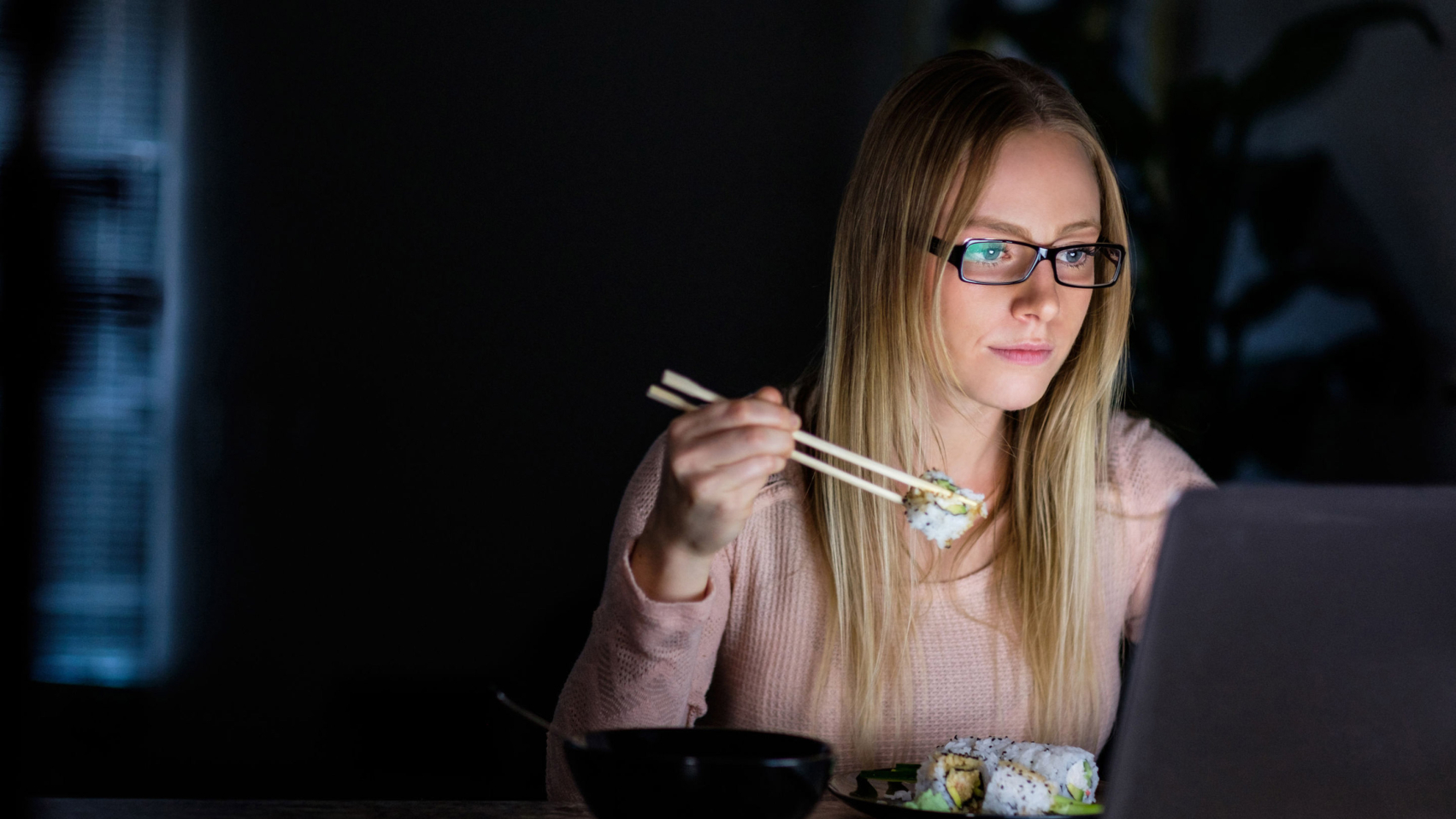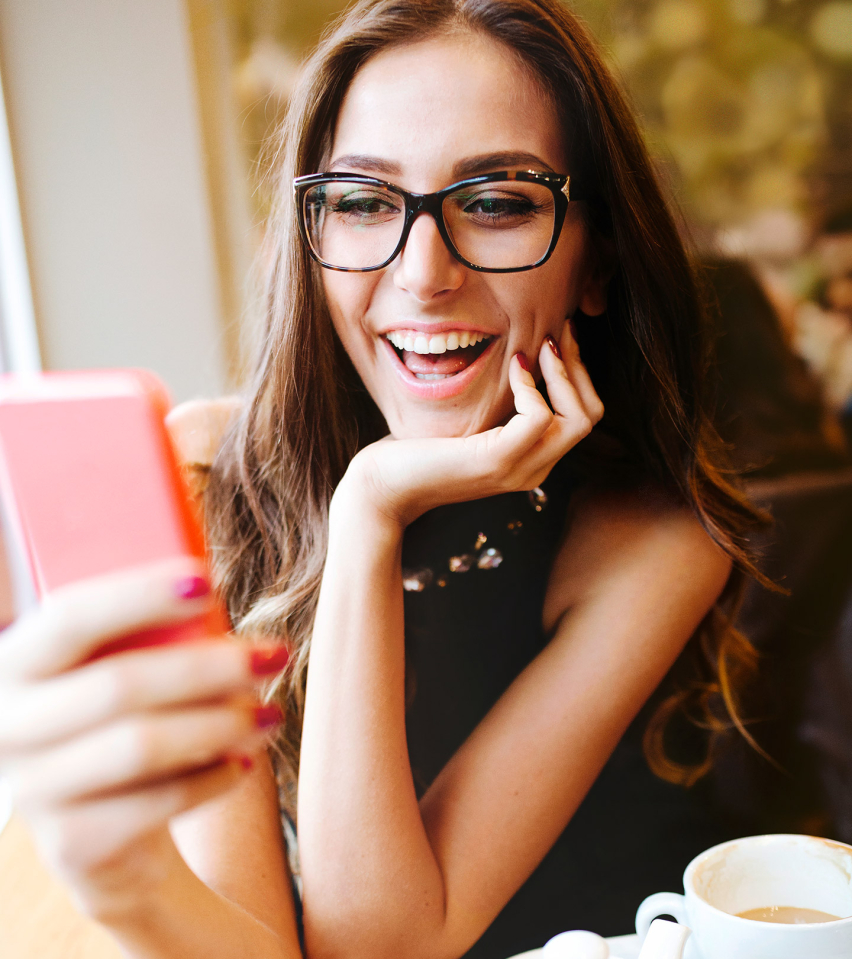 For a better digital experience
Displays emit cold blue light. Many people find it unpleasant and tiring for the eyes after a while.
EyeScreen® with BlueCut offers comfortable vision day and night while protecting the eyes:
Enhanced blue-light attenuation

Reduced high-energy radiation

On top: UV 400 protection
Perfect glasses for everyone
EyeScreen®+ makes using digital devices easier on the eyes. Your eyes remain fresh longer.

EyeScreen®+ is available as single vision or progressive spectacles.

And even without prescription lenses for all those who do not need glasses outside the digital world.