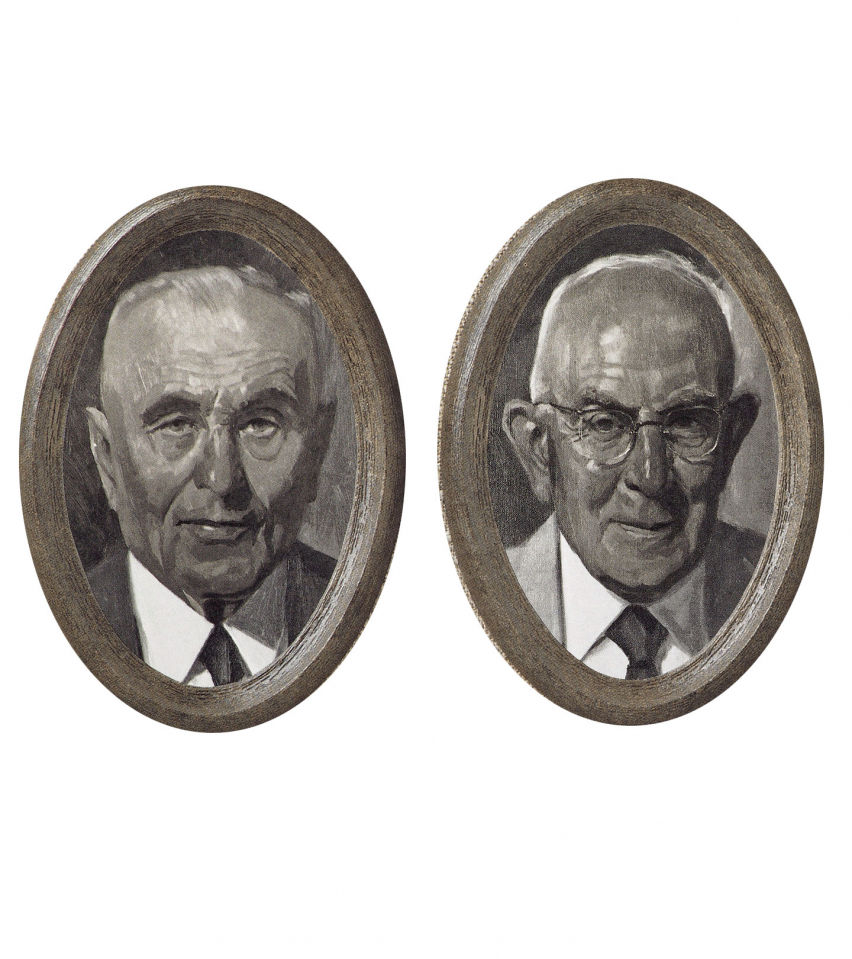 We've been R+H since 1922:
"Made in Germany"
Our goal has always been to use our own development to make vision a perfect experience. Our technological progress has been amazing. We use more than 486,000 wavefront calculations*, which plays a major role for us. So that your vision isn't just sharper, but less complicated, too. And you'll notice details that others don't see.
We feel at home in the multifaceted and fascinating flair of a UNESCO World Heritage City: We've firmly planted our roots in Bamberg since the company was founded.
*SiiA® calculation technology
In the picture from left to right: the founding fathers Max Rupp and Carl Hubrach
Serial production of mineral bearing glasses in the production plant: At Zwinger.
The machines were partly self-made